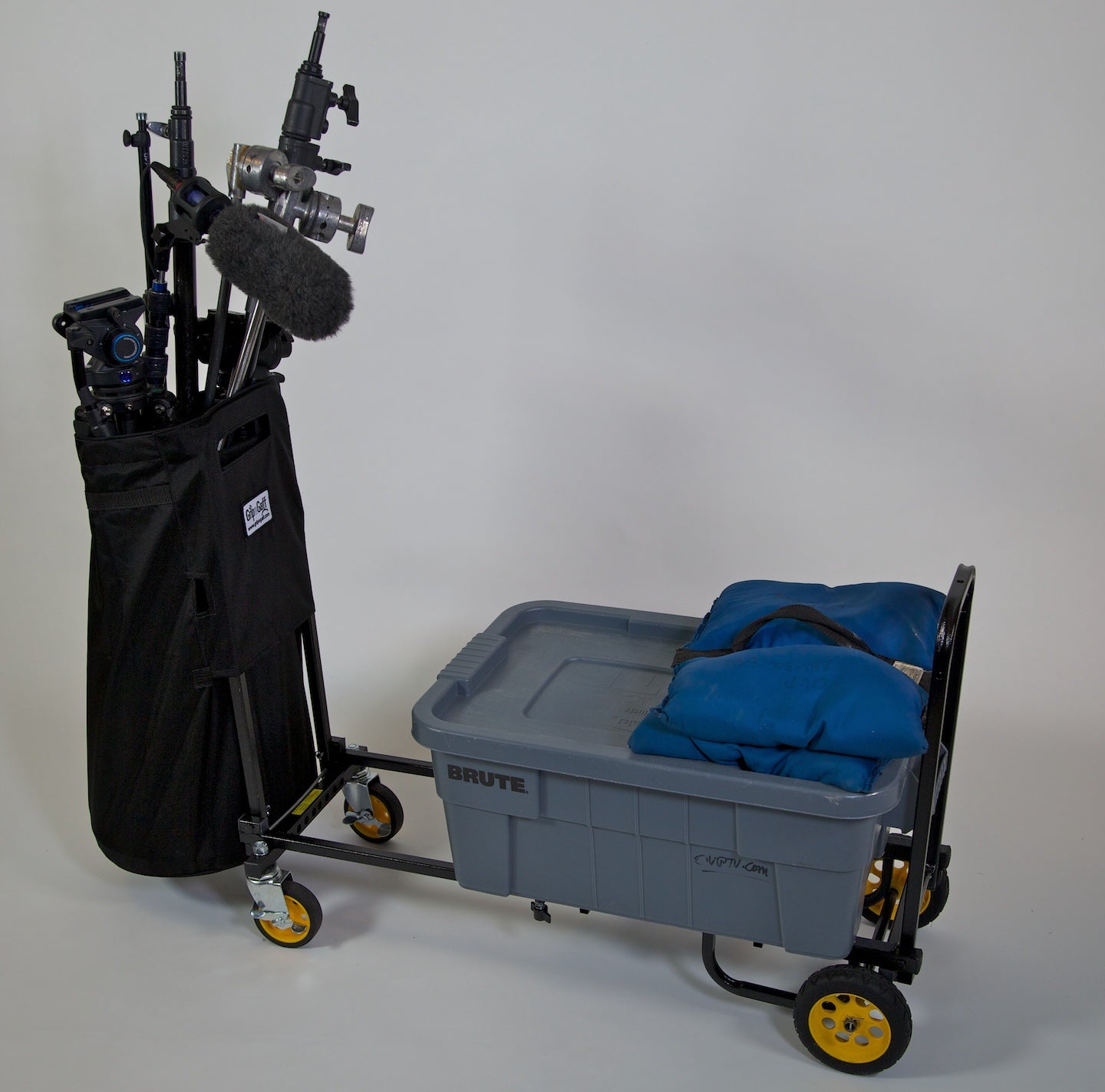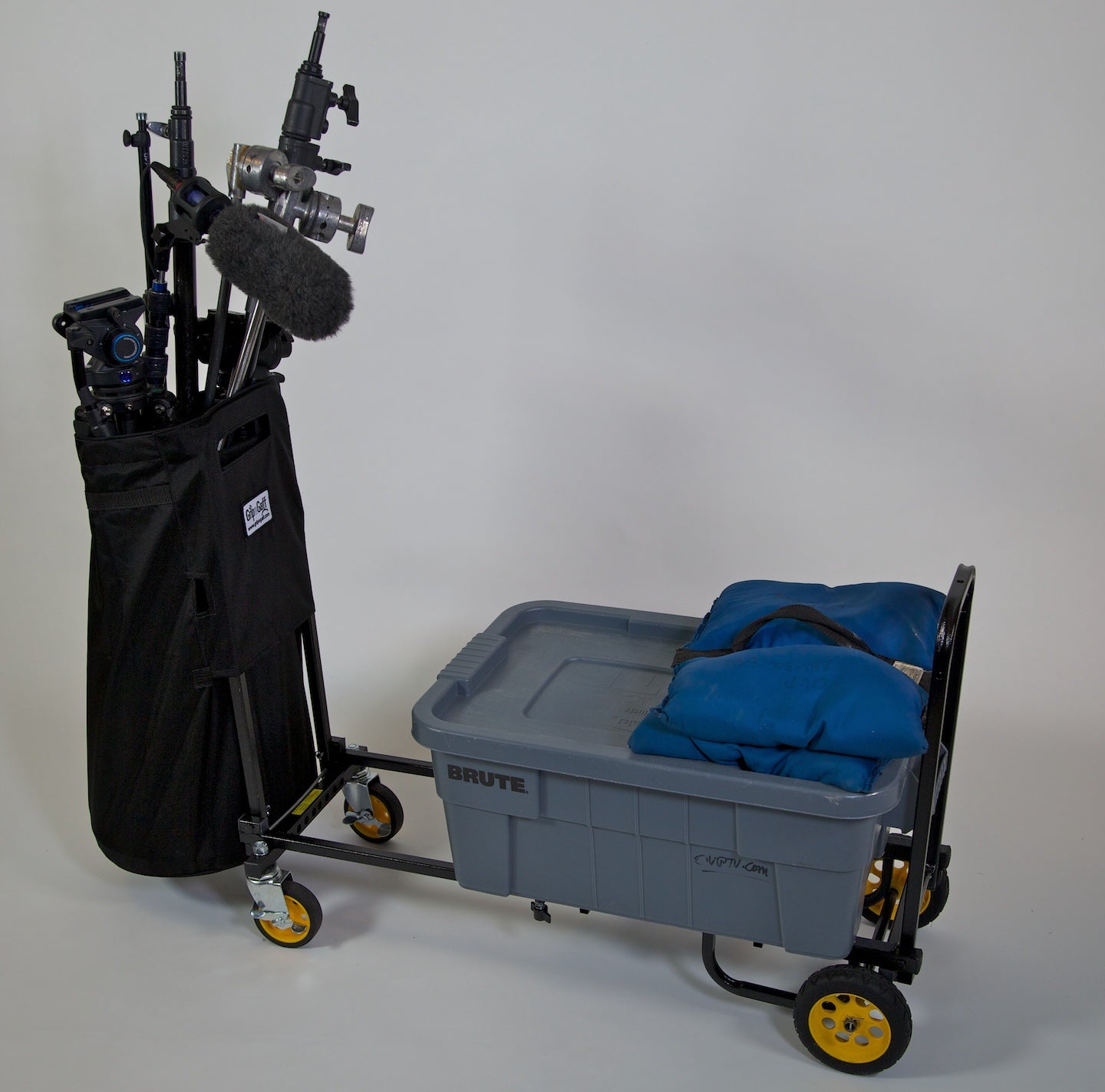 GripnGaff® Bag R2V3 for RocknRoller R2 cart and Krane AMG 500
R2V3 bag for RocknRoller R2RT and Krane AMG 500

Introducing the GripnGaff® Bag Version 3, bigger, tougher, better with all the features you've come to love.
NEW - Now with a custom made bottom that attaches with Velcro


NEW - Improved machine stitching for greater strength.

NEW - All models now with larger shelf holes

Military grade Ballistic Nylon (1680 Denier)
Cinch strap to secure your load
13.25" diameter
10" handle sleeve
Each model sized to fit your cart. MAKE SURE YOU ORDER THE RIGHT ONE
The GripnGaff® Bag - Bigger, Tougher, Better! is here, with 13.25" diameter, tougher bottom THAT IS VELCRO'D TO THE BAG, and all the features you've come to love. 26"Lx13.25"Diameter 10" handle sleeve. Same great price! Designed for professionals in the Film, Video, Mobile Dj, Music, and Audio industries. The bag makes loading difficult items, like C-stands, tripods, and lighting, mic, and speaker stands, easy. Designed by an industry pro, the bag is made of military-grade ballistic nylon and features a new and improved (tougher) hard plastic bottom and a built-in cinch strap at the top.
The GripnGaff® Bag for the R2RT RocknRoller multi-carts and Krane AMG 500 is designed to fit the handle of your cart. It even has cutouts where you attach shelves to your multi-cart. 
TAME YOUR GEAR - Simply slide the GripnGaff® Bag onto the handle of your cart and load in all those long, hard items that normally frustrate you.
FREE SHIPPING. - (Gear pictured is not included.)
WARNING!
GripnGaff bags come in many models and each one is designed for use with a specific cart. Please take a moment to review your order to make sure you are getting the right one. The R2V3 bag handle sleeve is 10 inches - measure your handle. Mis-orders are responsible for return shipping and reshipment of the correct bag. Check the RocknRoller comparison chart here.