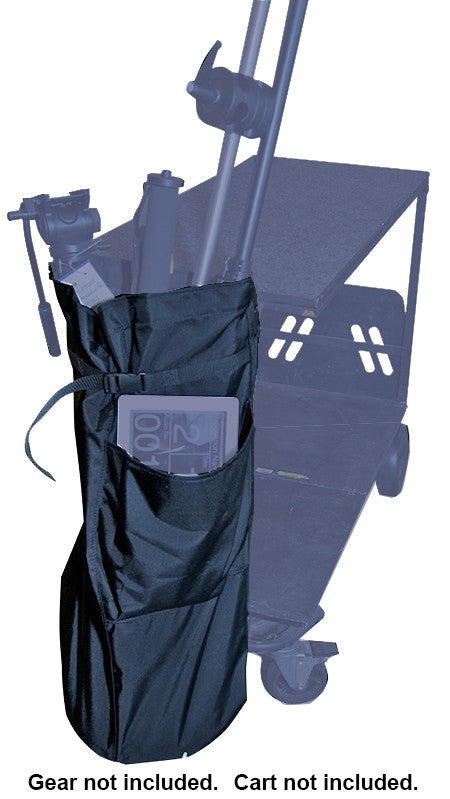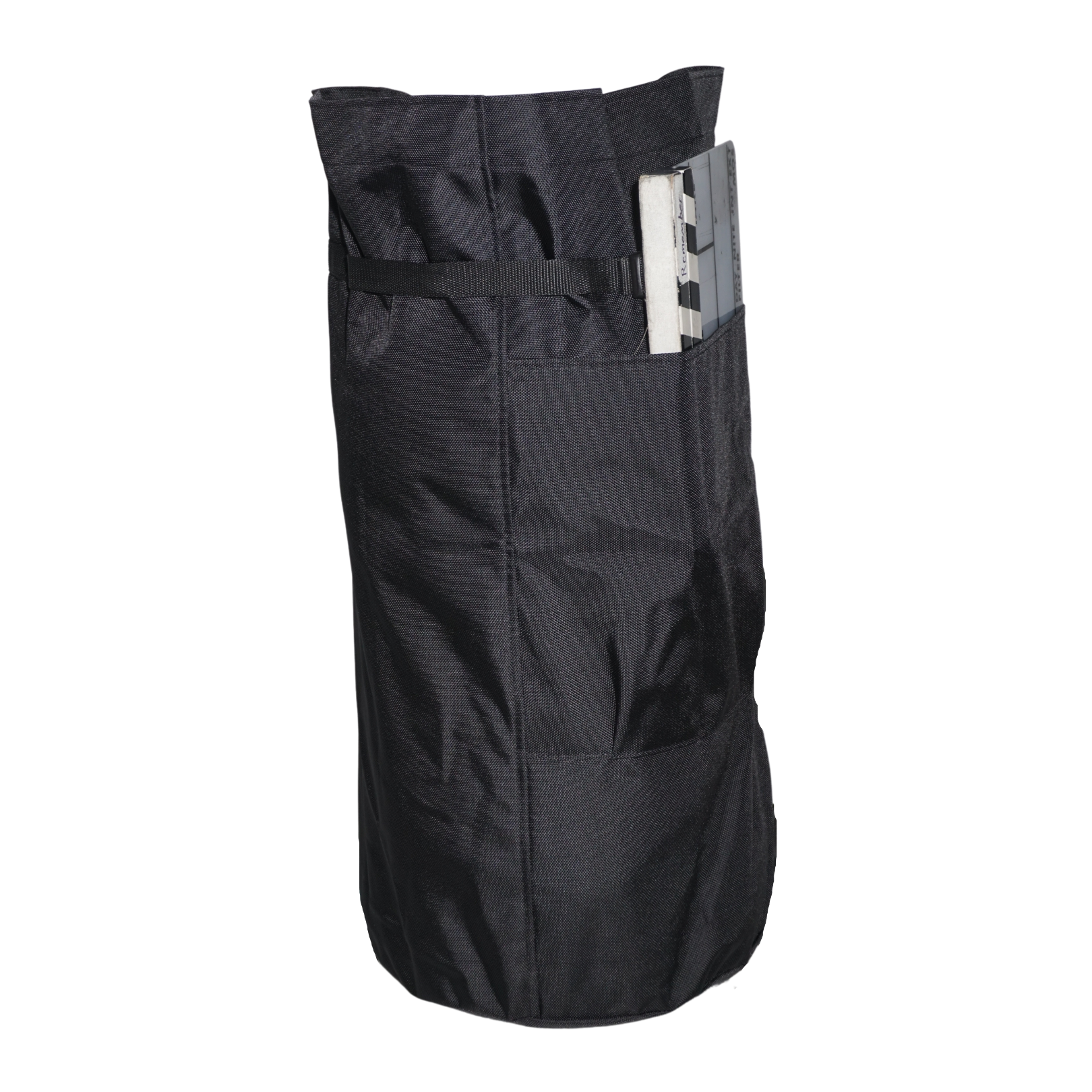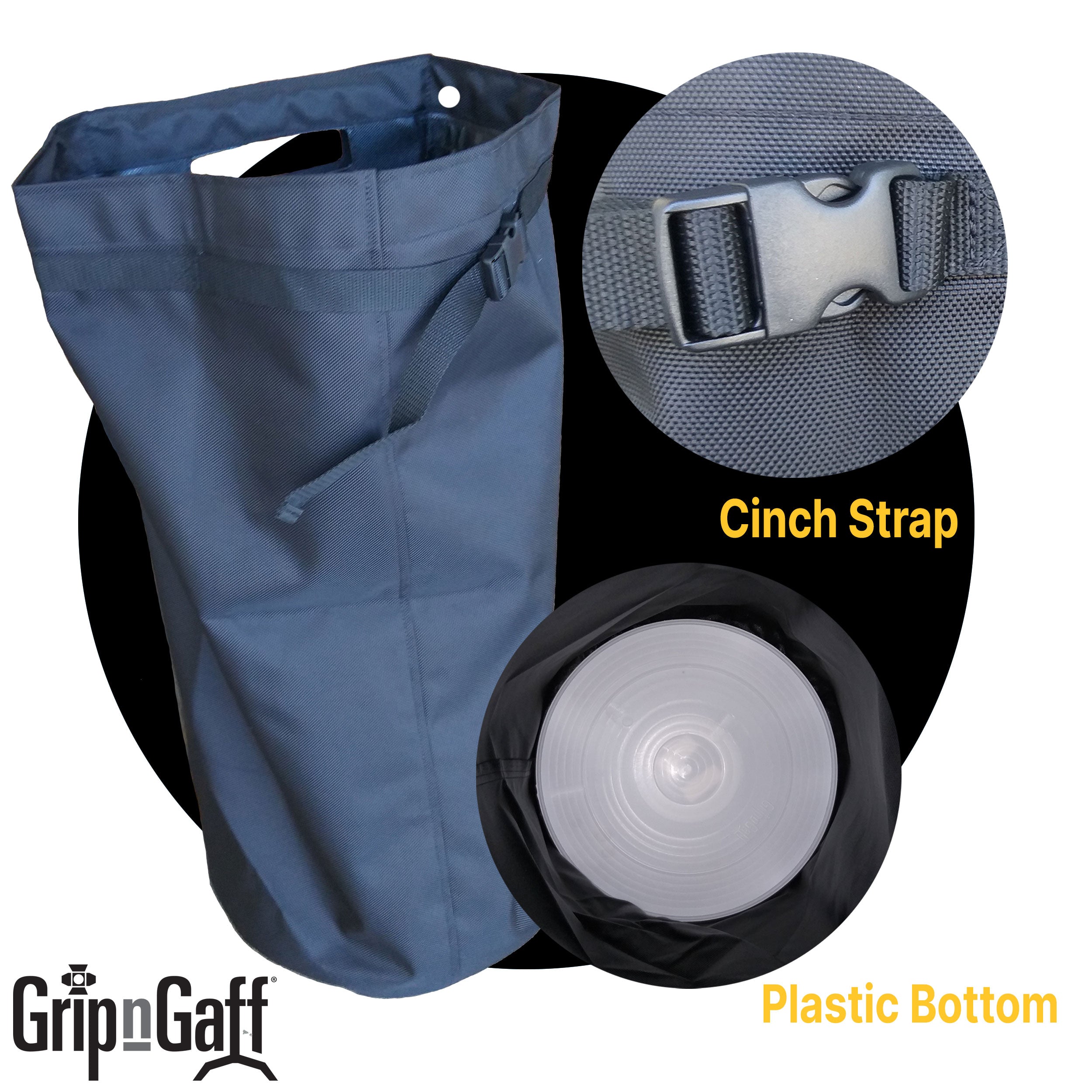 GRIPNGAFF® BAG for KARTMASTER HD 500
The GripnGaff® Bag is designed for professionals in the Film, Video, Music and Audio industries. The bag makes loading difficult items, like C-stands, tripods, and lighting, mic and speaker stands, easy. The bag is made of military grade ballistic nylon and features a new and improved (tougher) hard plastic bottom and a built-in cinch strap at the top.
Fits KARTMASTER HD 500 with shelf
The sleeve for the cart is 

13".

Bag length is 29" long with a diameter of 13.25".

Has a hard bottom.

Everyone knows that loading in long, hard and often round objects on a cart is a pain. They don't stack well and if they are longer than the cart, they make getting into elevators and through doors difficult. This could be c-stands, tripods, light and speaker stands, draping hardware, pipes, fabric rolls, trade show setups, etc. The GripnGaff® Bag solves all these problems with ease. It is light weight but sturdy enough to handle anything you can put in it (well, maybe not machetes, axes or running chain saws) but it certainly works with the gear used by shooters, gaffers, grips, audio techs, roadies and others in the business. It even has cutouts where you attach shelves to your multi-cart.
Load your cart with all your other gear in boxes, crates, camera bags, and audio gear, then put your c-stands, tripods, boom poles, etc into the GripnGaff® Bag and easily get into buildings, through doors and into and out of elevators. When you're done, simply fold it up and put it away. It will last for years of hard service.
FREE SHIPPING. - (Gear pictured is not included. Cart pictured is not included.)